Puerto Rican art by Lena del Sol Langaigne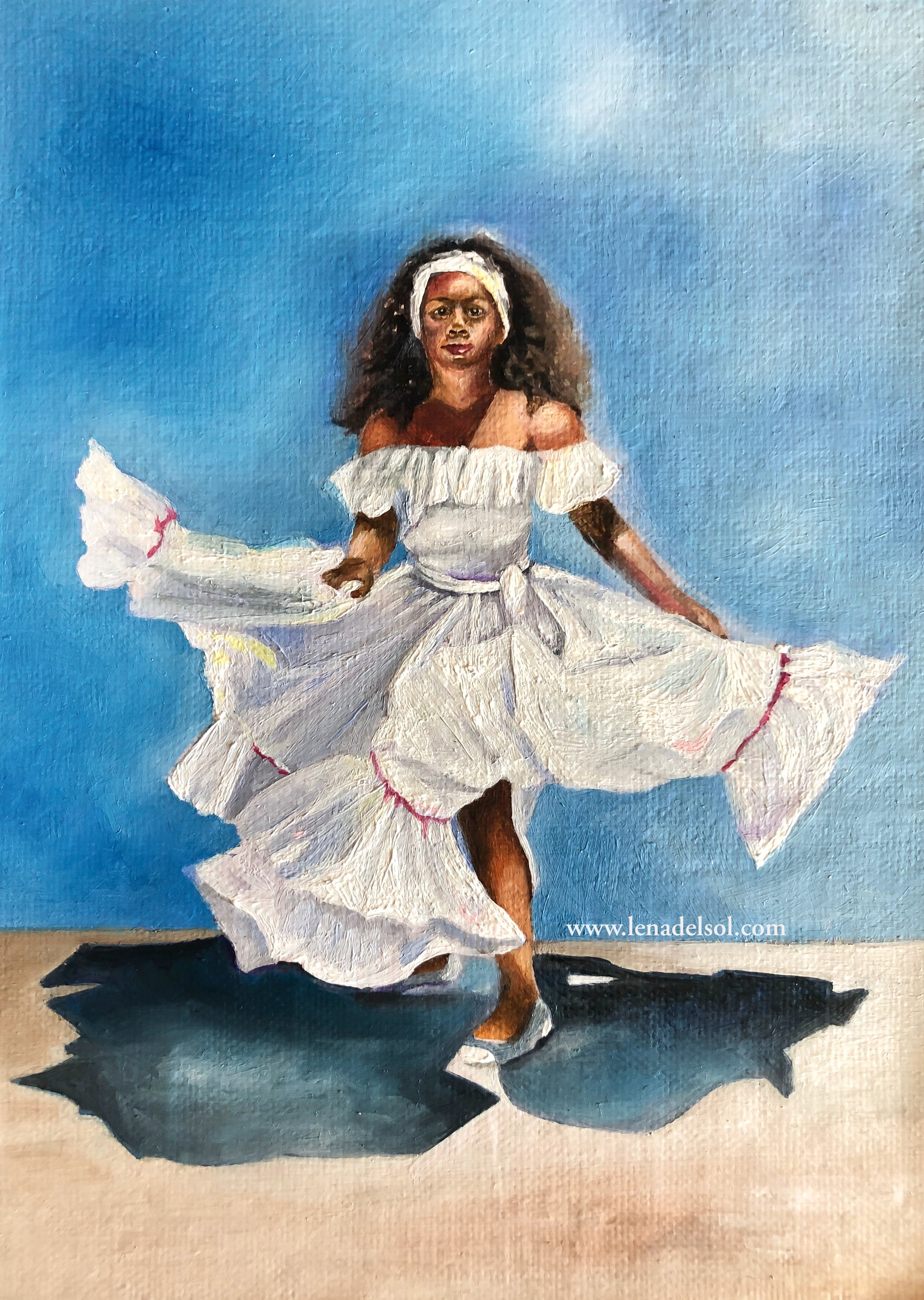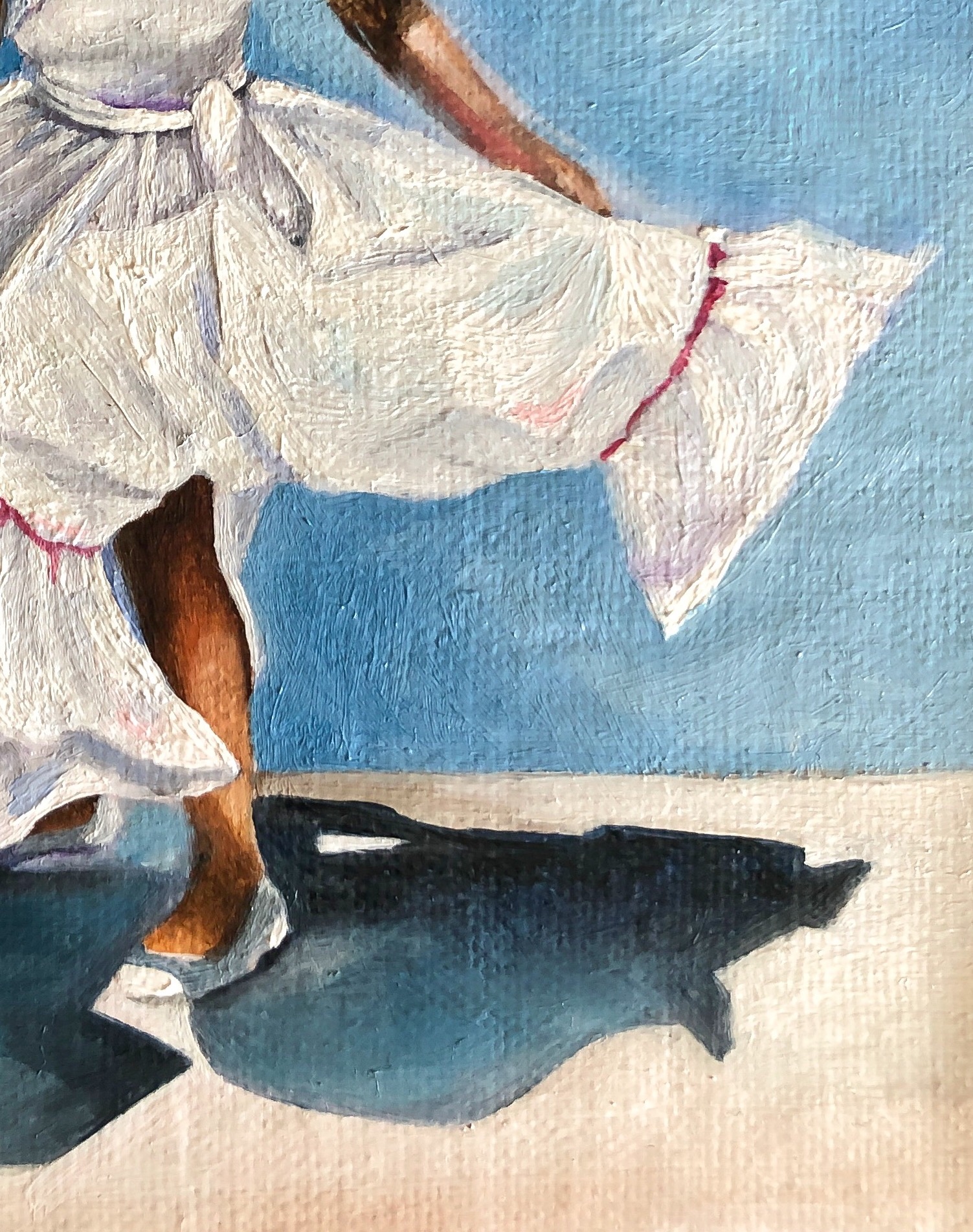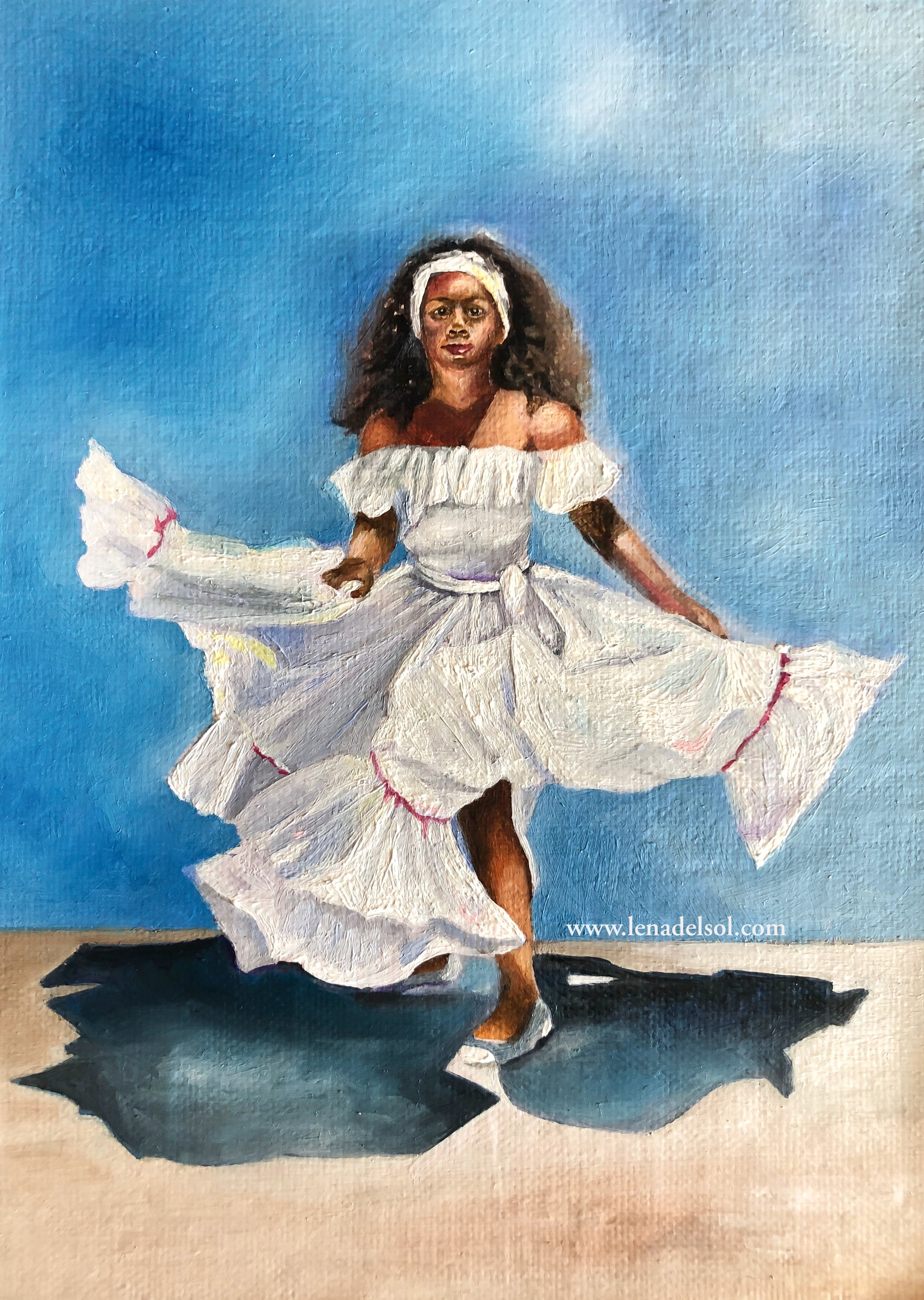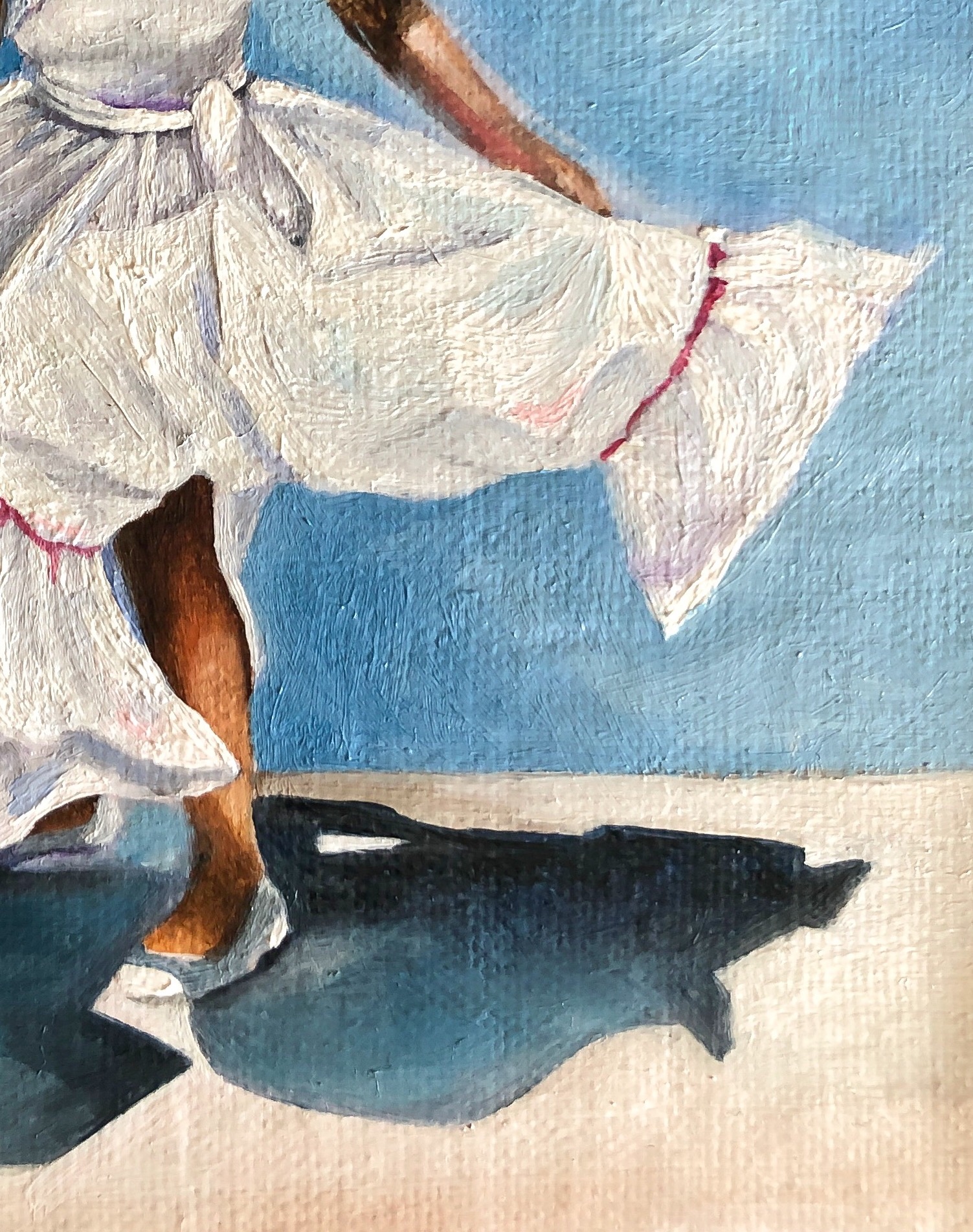 sold out
Puerto Rican art by Lena del Sol Langaigne
PUERTO RICAN ORIGINAL FINE ART by Lena del Sol Langaigne

This piece is the second from a series of small oil paintings I'm working on through the end of 2019 celebrating the cultural tradition of bomba y plena. It's inspired by the powerful cultural storytelling element of dance. The musical tradition of bomba y plena has origins in West Africa and was brought to Puerto Rico in the early 17th century by West African slaves.

The songs and rhythms of bomba y plena were a form of spiritual and political expression to convey a sense of anger and sadness about their condition, while simultaneously serving as a form of healing and unity by using the art of dance to create community and identity.

DETAILS:
Medium: Oil on premium linen canvas, mounted onto mdf board, permanent gloss varnish, archival

Size: 5" x 7" x 1"

Thin enough to easily fit into a standard photo frame, a floating frame or on a display shelf

Ships in 5 business days from Los Angeles, CA with insurance & tracking

All original pieces are signed & dated on the back, guaranteeing their provenance

FREE domestic shipping (US/PR/HI) Please contact me for international shipping rates for your country